Capture video files directly on a PC with this easy to use video recorder program.
Webcam Recorder
Video Recorder
Screen Recorder
Record from
webcam Record from
external devices Record your
computer screen
We make Debut free because we know you will like it so much serious video users will upgrade to Debut Plus which has more advanced video capture features. Download Debut Plus and try it for yourself.
Download Debut Get it Now Free Try Plus Version Buy Plus Version
Features
* Capture video directly to your hard drive.
* Record video in many different file formats including .avi, .wmv, .flv, .asf .mpg, .3gp, .mp4, .mov and more.
* Record from your webcam, screen or video input device (eg. VHS recorder).
* Record almost anything - anything you can see on your monitor can be recorded.
* Record video and audio simultaneously.
* Create photo snap-shots at any time.
* Add your own text captions or time stamp your video.
* Change colour settings and video effects before recording.
* Adjust the video resolution, size and frame rate for capture.
* Ability to burn directly to DVD with Express Burn DVD Recorder.
* Works with BroadCam Streaming Video Server to stream over the internet.
Add Captions to your Videos
Debut lets you add captions to your video recordings. Add captions and text to video
Add captions and text as you record
Flexible Ouput Settings
Choose the size and frame rate used to capture your video. Debut also lets you create either 4:3 or 16:9 videos. This flexibility makes Debut perfect for people creating videos for many different outputs (eg. YouTube, CD or television).
Resize and adjust before you record a video
Handy Colour Adjustments
When you adjust the colour settings and effects of your incoming video the results can be seen instantly in the main window and captured when you hit record. Adjusting the brightness, contrast and gamma is perfect for lesser quality cameras who's image quality is not quite right.
Add colour effects to video as you record
Download Debut Free Video Capturing Software here:
Lite Version Plus Version
Video Recorder
Features
System Requirements
Download Now
Screenshots
Pricing & Purchase
Questions (FAQs)
Technical Support
Related Software
Video Editor
Video File Converter
Online Video Downloader
Video Streaming Server
Video Monitoring
Video DVD Burner
Audio from Video to Mp3
Audio Recorder
Streaming Audio Recorder
Webcam Software
More Video Software...
Related Hardware
High Definition Webcam
Quick Connect Webcam
USB Video Capture Device
USB TV Tuners
USB PC to TV Device
System Requirements
* Works on Windows XP 2000/2003/Vista/2008 and Windows 7
* For earlier Windows versions (98, ME) please click here
* [Optional] Webcam with Windows Drivers
* [Optional] USB Video Capture Device
Download Debut Video Capture Software
* Debut Video Capture Software Lite Version
* Debut Video Recording Software Professional Version
More Information...
* Frequently Asked Questions
* Technical Support Questions and Contacts
* USB Video Capture Device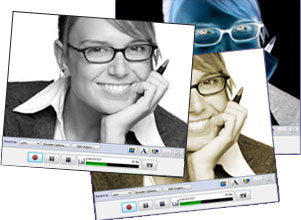 Code:

http://www.nchsoftware.com/capture/debutsetup.exe

http://www.nch.com.au/components/debutsetup.exe